Telehousing
Telehousing services are intended for equipment-ready clients that require the 24/7 availability of data centre engineers on the premises. Telehousing service enables you to place your servers and active network equipment in data centre premises.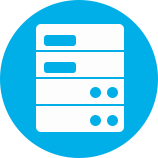 Telehousing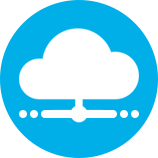 Cloud usluge
Cloud Services
Infrastructure as a service (IaaS) enables you to quickly rent individual virtual servers with the required processor, memory and sturridge capacity, that meet your needs.


NOC Engineers (Network Operations Center) 24/7 closely monitor the status of your equipment.
Connectivity
Data center is carrier neutral.

It is possible to connect to all present providers in the data centre. Connecting with providers is done through the meet-me room (MMR), whereby recommendations for structural cable with two access points (Provider 1 and Provider 2) are applied, ensuring full redundancy of the system.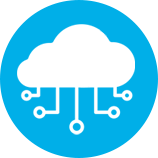 Connectivity
Hands & Eyes
Hand and Eyes
The Data centre engineer service includes:

• Running/pressing switches on users' equipment;
• Reading of indicators signalling that an emergency replacement of equipment is necessary;
• Checking of cables in order to ensure that they are properly placed and functional;
• Replacement of spare parts and network cables on user equipment;
• Installing, replacing, and marking of cables and connecting the cables according to user instructions;
• Tracking third parties to customers equipment, at the user's request.